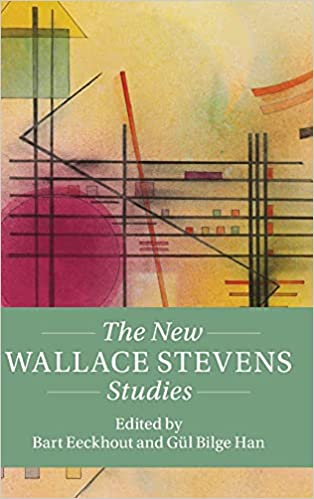 I contributed an essay to an exciting new collection of essays on Wallace Stevens entitled The New Wallace Stevens Studies, edited by Bart Eeckhout and Gül Bilge Han, which was recently published by Cambridge University.
My piece argues that Stevens's influence on poets of the New York School (like Frank O'Hara, John Ashbery, Barbara Guest, James Schuyler, Ted Berrigan) — and the avant-garde more broadly — has been overlooked, to the detriment of both.
For more on my piece, see this post at Locus Solus.